Falmouth, MA Cape Life
Find Out Everything Falmouth, MA Has To Offer
Falmouth Tides hotel is located in the Falmouth Heights neighborhood at the head of Falmouth Inner Harbor. Falmouth Heights was once known as Great Hill since it was the highest point of land along Vineyard Sound with picturesque bluffs and expansive vistas looking out across the water to Martha's Vineyard. "The Heights" was developed as a summer community in the late 1800s when a group of businessmen purchased more than 100 acres of land and set out to build a summer resort complete with cottages, hotels, stores, and parks. Development was completed by the 1900s, and today remains a beloved summer destination.
Falmouth Heights Beach is one of the most popular public beaches in Falmouth. The annual Fourth of July fireworks display attracts visitors from all over Cape Cod and beyond and is positioned just off the bluffs of Falmouth Heights less than a quarter-mile from the hotel. The annual Falmouth Road Race attracts roughly 10,000 participants including international elite runners. The race passes nearby the hotel and finishes half a mile away near Falmouth Heights' beach and ballpark. Near the base of Falmouth Harbor, the Island Queen Ferry makes frequent roundtrips to Martha's Vineyard's Oak Bluffs. Falmouth Tides is the closest hotel to the Martha's Vineyard Ferry, making it easy for guests to enjoy a day trip and still be back in time for dinner.
Falmouth Tides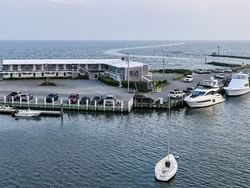 For travelers seeking the quintessential New England coastal getaway, Falmouth Tides is an experience few other hotels can match.
Island Queen Ferry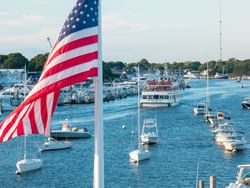 It is only 40 minute ride to Martha's Vineyard, making it a great day-trip excursion. The Island Queen Ferry is less than a mile away from the hotel and has frequent daily trips to Oak Bluffs.
See details
Falmouth Beaches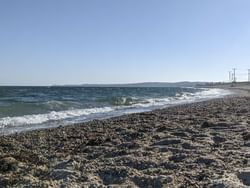 In addition to Falmouth Tides own private beach, Falmouth has more than 68 miles of coastline peppered with gorgeous white-sand beach.
See details
Shining Sea Bike Path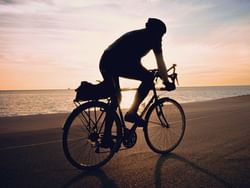 One of Falmouth's most popular attractions is the Shining Sea Bikeway, a paved 10.7-mile former railroad line running along the seashore from the Steamship Authority ferry terminal in Woods Hole to North Falmouth.
See details
Cape Cod Baseball League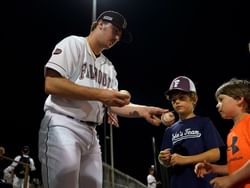 The Cape Cod Baseball League is one of the nation's premier collegiate summer leagues.
See details
Woods Hole Oceanographic Institution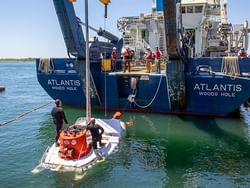 The Woods Hole Oceanographic Institution or "WHOI" is the world's preeminent ocean science research and education institutions.
See details
Woods Hole Aquarium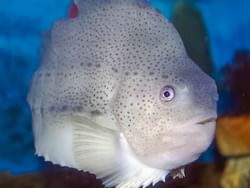 The Woods Hole Science Aquarium is a small public facility with exhibits consisting of marine animals found in the waters off the coast of New England.
See details
Marine Biological Laboratory
The Marine Biological Laboratory is an international center for research and education in biological and environmental science.
See details
Liberte Sailing Excursions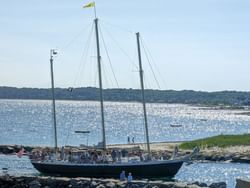 The schooner Liberté, is a custom-built two-masted gaff-rigged vessel designed for offshore cruising with up to 49 passengers. The Liberté runs a regular schedule of three sails per day, seven days per week (weather permitting) during July and August.
See details
College Light Opera Company at Highfield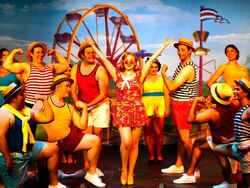 College Light Opera Company is an educational summer-stock theater company.
See details
Nobska Point Lighthouse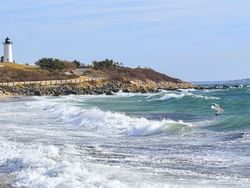 Nobska Point Lighthouse is a classic cylindrical 40 foot tower and sits on a bluff with grand views of Martha's Vineyard Island and the passage through Woods Hole.
See details
Steamship Authority Martha's Vineyard Ferry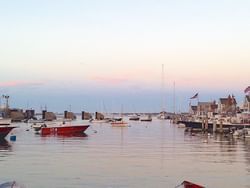 The Steamship Authority is the primary operator of passenger and freight ferry service between the mainland and Martha's Vineyard and Nantucket.
See details
Falmouth Edgartown Ferry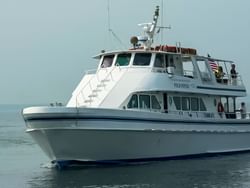 The Falmouth-Edgartown Ferry operates from the other side of Falmouth Harbor and provides a frequent trips directly to Edgartown during the summer months.
See details
Highfield Hall & Gardens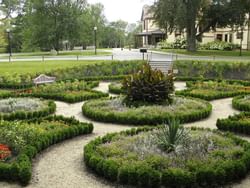 Highfield Hall & Gardens is a vibrant cultural center surrounded by restored gardens and adjacent to 400 acres of peaceful walking trails and conservation land.
See details